For Leaders of Women of Culture
Clearing the Path for Women of Culture to

Thrive in Leadership Roles

is Important to You.
With so much awareness today about the importance of building culturally diverse workplaces, we've reached a point in Corporate America and Corporate Canada where senior leaders (especially those who are white) don't know what to do. This leads to a crisis of confidence.
Many large organizations are either caught in a spin or have seized up. There's so much fear around doing the wrong thing that there's little movement in senior positions.
How do we begin to unpack that with compassion? Because, until we have a safe space, we will not have the conversations to uncover the issues we don't yet know about.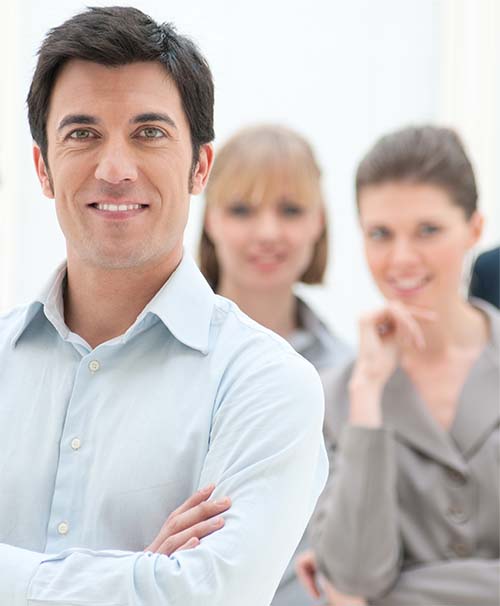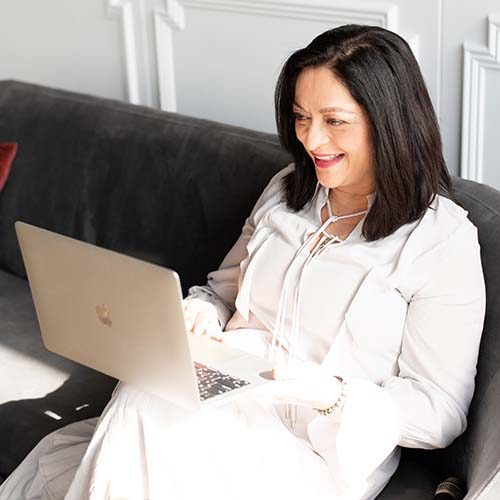 Personalized awareness creates greater leadership impact
Kanchan coaches and supports C-Suite executives and senior managers. Her clients enjoy excellent results thanks to her warm demeanor and brave ability to ask bold questions.
Kanchan coaches leaders to uncover and address current behaviours that help and hinder, diversity and inclusion in the workspace. By properly supporting the culturally diverse women in your organization, you will reap many benefits—decreased turnover, increased engagement, and a more agile leadership team. If you want to do this but don't know how, Kanchan can help. We can explore a long-term coaching relationship, or tactical coaching sessions to fully support you as a leader of women of culture.

"Kanchan has a unique ability to listen with curiosity while providing feedback for development. She provides a confidential sounding board for racialized leaders and understands the challenges many Black and racialized employees face within the Canadian corporate environment."
Justin Bobb
Director, Equity, Diversity & Inclusion - Toronto Maple Leafs, Toronto FC & Toronto Argos at MLSE (Maple Leaf Sports & Entertainment Partnership)


Kanchan's extensive experience makes her a sought-after speaker to women of culture. Her keynotes focus on the power of diversity in leadership bringing her signature honesty, frankness, and warmth.
Let's discuss what topics could support your leadership team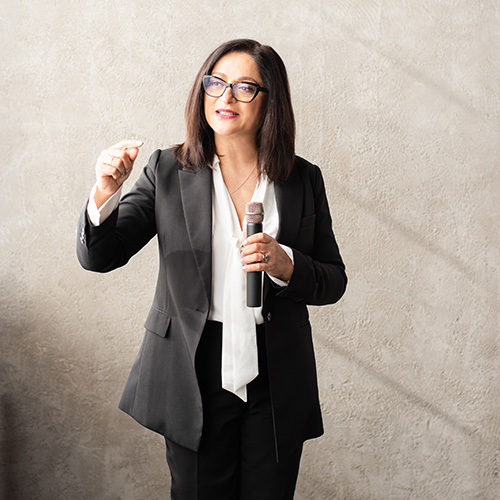 "Being in the circle will enhance and enrich your coaching practice and life on many levels. The return on investment is infinite and the real impact is priceless. Just do it, be intentional as a Coach and Leader in this world!"
Cindy Thomas
CEO at CHM Thomas Inc. Canada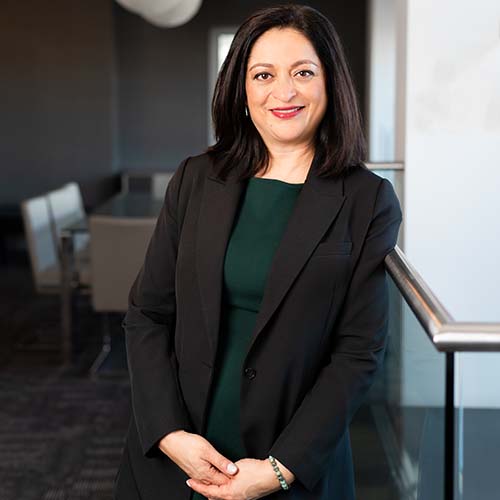 KaPri Consulting offers highly interactive training programs for organizations on "Leading Through Diversity."
When you shift, your teams shift
Through her training programs, Kanchan draws from more than 26 years of senior organizational experience including operations, strategic planning, team development, and relationship building.
When working with Kanchan, the diverse leaders in your organization gain a trusted partner experienced in shifting perspectives so they can lead as their best self. And in supporting you to lead culturally diverse executives, you will appreciate the honest and kind partnership Kanchan provides in your journey.
Leading with Culture Training Program
The goal for participants (up to 15) is to have the felt experience of leading with strength in diversity. Tools are shared experientially to support an inclusive workspace.
Bespoke Training Programs
Virtual and In-person experiential learning sessions are available for culturally diverse leaders, as well as diversity allies and Teams.